Tre steg mot engasjerte givere og lojale medlemmer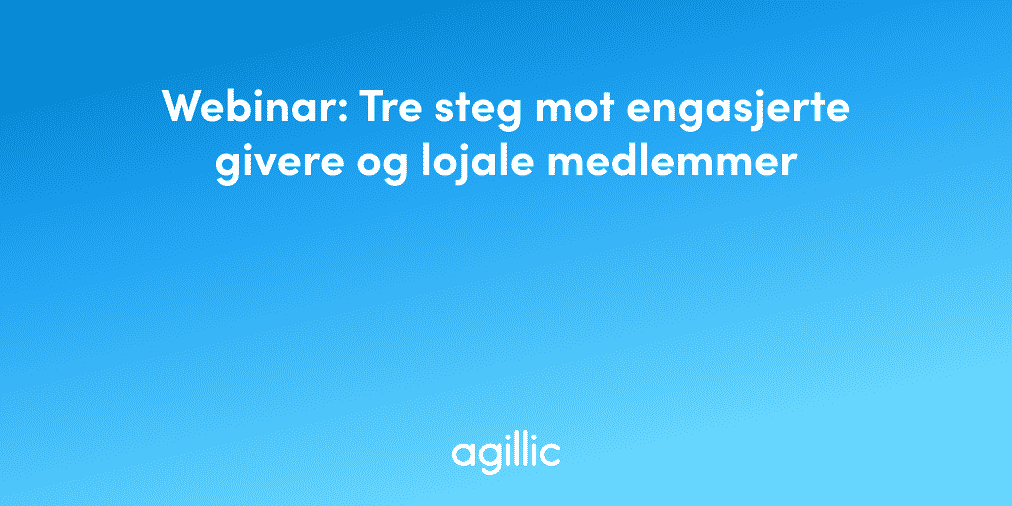 Tre steg mot engasjerte givere og lojale medlemmer
379 people viewed this event.
10. des. kl. 10:00
Markedet for organisasjoner, lag og foreninger er i rask endring. Før var medlemmene lojale og livslange, og giverne generøse og trofaste. Rekruttering var et regnestykke og kanalene få og forutsigbare. I dag hopper forbrukerne fra sak til sak, og forventer relevant, personalisert kommunikasjon i alle kanaler.
I dette webinaret ser vi nærmere på de tre grunnpilarene som er avgjørende for om organisasjoner lykkes med å skape engasjerte og lojale støttespillere i dagens – og fremtidens – marked.
Bli med på 45 minutter med hands-on erfaringer, råd og gode kundecaser innen:
Teknologi og automatisering av kundedialoger
Analyser og innsikt
Kreativitet og kommunikasjon for oganisasjoner
Om foredragsholderene:
Line Nordby
Line jobber som strategisk rådgiver i Bas Kommunikasjon, og har spesialkompetanse innen humanitære og frivillige organisasjoner. Hun har i en årrekke hjulpet et bredt spekter av organisasjoner med bl.a. analyser og redesign av giverreiser og medlemsprogram, innsamlingsstrategier, kampanjeplanlegging og responsutløsende 1:1 kommunikasjon. Resultatet er inngående kjennskap til de spesielle utfordringene og mulighetene NGOs står ovenfor. Forøvrig er hun et utadvendt B-menneske som er lidenskapelig opptatt av å teste og skape målbare resultater.
Rasmus Houlind
As the CXO, Rasmus Houlind ensures that Agillic's clients and partners have the proper onboarding and support to get the most out of the Agillic Customer Marketing Platform. Before coming on board at Agillic in 2015, Houlind held management positions in various international agencies, where he developed loyalty programs in partnership with international clients. He is an industry expert and sought-after keynote speaker, and recently authored a book on Omnichannel Marketing and Customer Experience.