Omnichannel deals with the integration of information across online and offline communication channels between customers and businesses. Omnichannel isn't just about better access to information. It's a new way of creating business and marketing strategies.
Omnichannel takes marketing, communication, distribution, sales and customer relations a step beyond multichannel and integrates all across multiple channels both at customer and company level. At back-office level omnichannel gives all divisions of a company access across channels, meaning that clerks in stores have access to the same personalised information about customers as marketing in main office. On front level customers may check inventories of specific physical shops or an online shop, purchase their desired item later on any device and decide whether they prefer to pick it up in a physical store or have it delivered to their own doorstep.
Omnichannel is – per today – the ultimately smooth customer experience that gives a similarly seamless experience whether customers are shopping online from any device or shopping in a physical store.
Omnichannel or multichannel?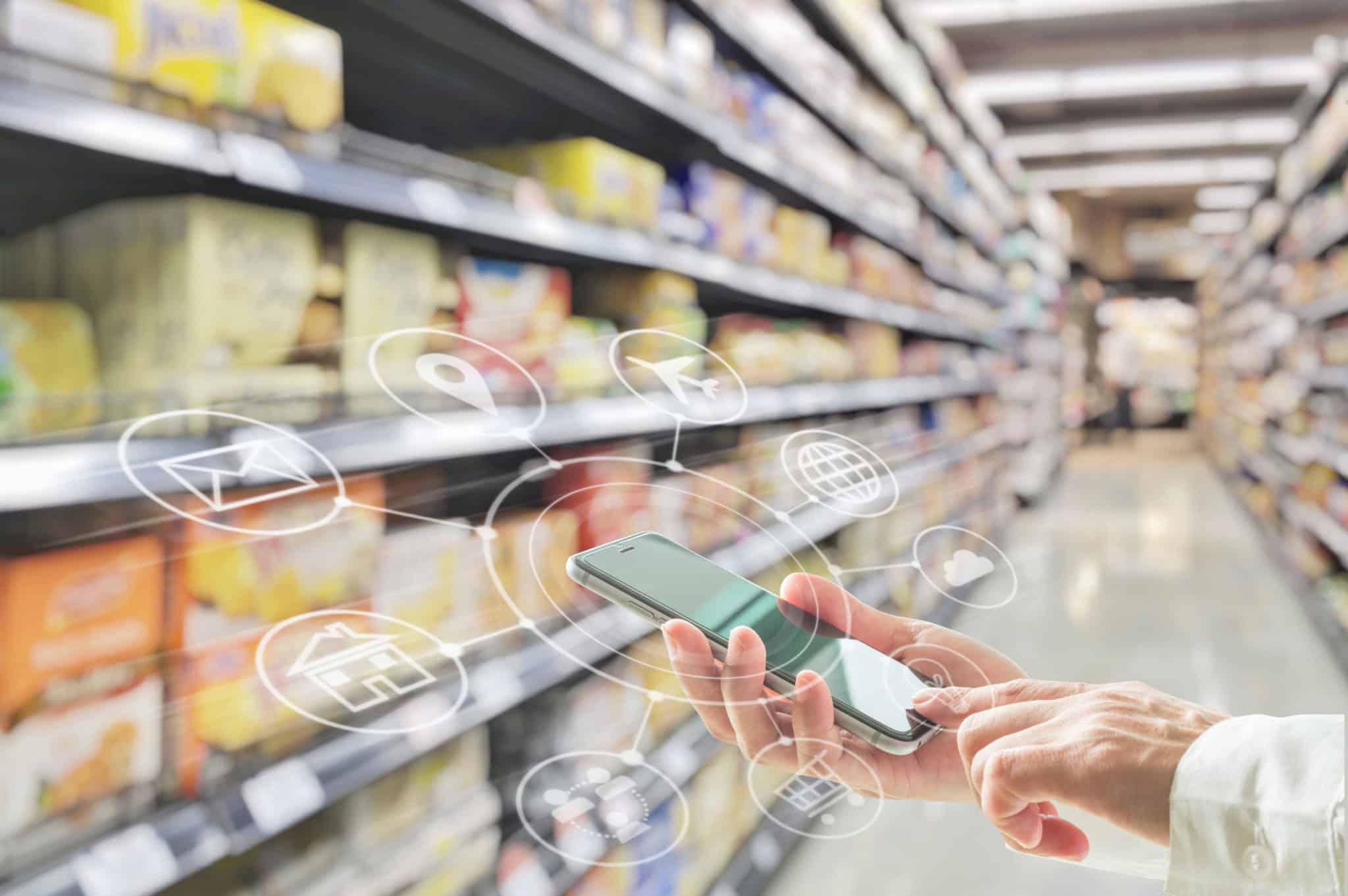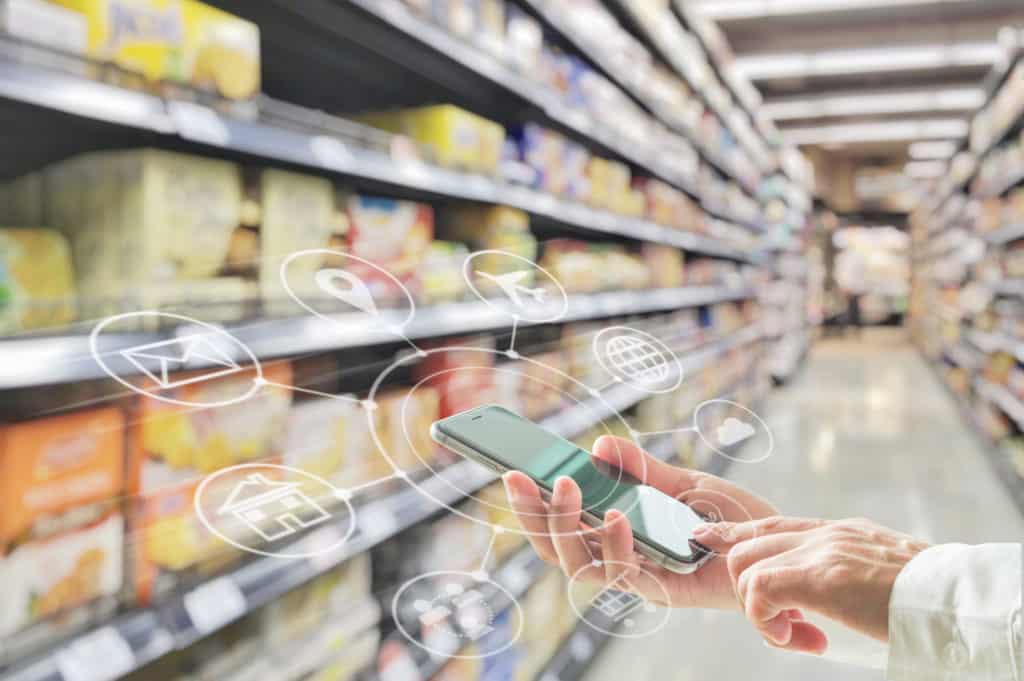 Multichannel and omnichannel are two different experiences – both on customer level and company-level. Omnichannel will always use multiple channels, but not all multichannel has an omnichannel approach.
Most companies invest in multichannel today and use several platforms to interact with their customers. The difference is that multichannel hasn't integrated the channels to work together and communication doesn't necessarily flow in between the channels. This means that customers won't have the same seamless experience as with omnichannel and different divisions of the company can't access all information throughout all channels or improve sales and marketing across channels.
Omni meaning everything may fool you into thinking that it means all available channels must be used. However, the omnichannel perspective accounts for the platforms and customer devices that a company and its target audience make use of, ensuring that the company's goals, messages and design moves smoothly across channels and devices, ensuring an integrated customer experience.
Omnichannel isn't just a service to customers, it also enables businesses to target marketing and increase sales in personalized and global campaigns while creating improved interfaces using customer data.
As a business tactic the customer gets a superior shopping experience, requiring information being accessible on all channels. This means that a customer can reach out to any division of the company to get any question answered, or shop for any preferred device.
While many companies make use of multichannel marketing, it is still common to keep the different channels separated within each their division and each their manager and staff. Omnichannel breaks down the barriers between channels.
Collecting and using data on customer behaviour and interaction across channels allows companies to follow customers purchasing decisions, improve their shopping experiences and personalise marketing.
The personalised information enables companies to identify the customer at all levels and make use of data in interactions putting the customer in centre of the communication. Previous buys makes it easier for customers to make a similar buy – e.g. ordering their preferred to-go coffee from home with fewer steps, it minimises the need to relay information more than once when contacting customer service, and allows clerks in physical shops to recommend items based on previous purchases both online and in store.
How to do Omnichannel
On customer level an omnichannel experience organises all communication channels into offering a unified customer experience. Creating an omnichannel customer experience means that a company must be able to identify customers across all channels and interactions in few steps. The individual customer data is then collected and made use of when interacting with the particular customer whether they are making a purchase, placing an order, asking for a service or connecting to a help centre.
Practically speaking the customer should have a completely seamless and similar experience across all used devices and whichever division of the company he or she contacts. This means that planned purchases should be kept in their online shopping basket across devices, that customers are alerted when a desired item is low in stock or restocked again, and may also be used to create personalised target marketing (Hey, this new shirt goes with those trousers you bought last week!) or notifications when special offers are running out (Dinner and drinks with that special someone at your favourite restaurant? Saturday's last chance for the early bird special Valentine – book your table now!)
The personalised experience makes the shopping experience easier and more serviceable to customers, while it allows companies to drive sales goals home.
Omnichannel Tendencies
Comprehending and mastering the omnichannel approach in concern of a customer centered approach still takes precedence. This means tailored customer care and a personalised shopping experience across all channels.
Many companies will also have to invest in new technologies on several levels, both to be able to create an omnichannel experience and to make the best use of omnichannel data.
Proper measurement and optimisation of business means that companies must have access to optimisation models, analytics tools and infrastructure that can keep up with omnichannel development. The business model of omnichannel must be revenued properly within its own terms to be able to evaluate actual performance.
On customer level, supply chains must serve the customers needs across multiple channels – throughout customers researching and purchasing goods and services to final experience of their product or service. This may demand investments in supply chains catering to a unified inventory for physical stores and online shopping. Customers increasing demand for immediate and personalised interaction may call for boosted investment in chatbots and AI supporting live customer service.
Businesses should also be prepared for a growth in omnichannel experiences and a customer expectation of omnichannel experiences.