Agillic Summit19 Partners

Partnering for progress
Be sure to take advantage of the chance to meet our expert partners during breaks and lunch at Summit19. You can get answers to your questions and input on how to start – or fine-tune – your omnichannel journey.
We're proud to present our best partners and make this pool of professional talent available to Summit19 participants.
Agillic Summit19 Partners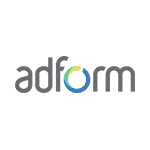 Adform
Adform provides an integrated Software as a Service platform for the buying, managing and serving of digital advertising. The company's software consists of a Data Management Platform, a Demand Side Platform and an Ad Serving Platform with advanced analytics, reporting and creative tools that drive high impact digital advertising campaigns globally. Founded in Denmark in 2002, Adform services a client portfolio that includes the world's leading agencies, advertisers, consultancies, and publishers.Learn more about Adform
DXC
As the world's leading independent, end-to-end IT services company, DXC Technology leads digital transformations for clients by modernizing and integrating their mainstream IT, and by deploying digital solutions at scale to produce better business outcomes. The company's technology independence, global talent, and extensive partner network enable 6,000 private and public-sector clients in 70 countries to thrive on change. DXC is a recognized leader in corporate responsibility.
Learn more about DXC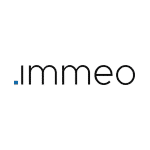 Immeo
Immeo is a business-oriented IT consulting firm helping companies strengthen their competitiveness through digital solutions. They connect processes, systems and data and helps companies execute their digital strategy. Immeo delivers results through effective project delivery, and design, development and service of integrated e-business solutions. They believe in collaboration and long-term customer relationships and strive to deliver superb service – every time. Business insight, combined with deep technical knowledge, ensures Immeo deliver lasting results.Learn more about Immeo
Impact Extend
Impact Extend works closely with their clients to solve their challenges in a long-term strategic perspective to build ROI. The purpose is to create maximum ROMI for their clients. Impact Extend uses data to define the digital market strategy, and build and execute at a tactical level. They use data to measure results and respond quickly to campaign and investment optimization. Their approach to data creates a fast time-to-market & they execute on real-time data.
Learn more about Impact Extend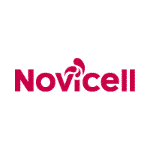 Novicell
Novicell is a digital sparring partner for B2B and B2C companies and organizations. Their core competence is business development, but they also have the technical skills to implement the recommendations and create results. Novicell helps companies make full use of their digital potential based on their technical knowledge and skills in digital business.Learn more about Novicell
ONE Marketing
At ONE Marketing they are 40 experienced professionals who help clients overcome the organizational-, data-, integration- and platform challenges that stand in the way of delivering personalized customer expereriences in all touchpoints. Through intelligent process design and marketing technology, they help clients unite the disciplines of marketing into one.
Learn more about ONE Marketing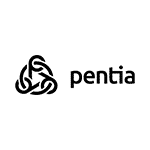 Pentia
Pentia is an independent digital consulting firm full of innovative strategists, designers and developers. They provide competent advice and the right solutions that make a difference in your business. Pentia employs 90 people at offices in Copenhagen, Aarhus and Malmö. Pentia works – among other things – in digital business development, customer experience, digital implementation and integration.
Learn more about Pentia
Responsive
Responsive is a business-minded Customer Experience consultancy. Combining data and creativity with a deep technology expertise we help our clients deliver transformational customer experiences. Learn more about Responsive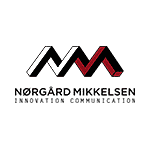 Nørgård Mikkelsen
Nørgård Mikkelsen is a strategic and creative digital native, but first and foremost we're an innovation and communication agency that builds strong brands. We are 70 specialists in our offices in Copenhagen and Odense and our goal is quite simple: We want to create value for people and growth for brands. We're full-service and cross-media and we think laterally, across all categories.
Learn more about Nørgård Mikkelsen
Web2Media
Web2Media is a digital consultancy firm that delivers everything from digital strategy to day-to-day operations when it comes to online marketing.
We make a living on the value we create for our clients. This is why we always base our work on the following two main principles:
Give More Get More
Data-driven marketing
Learn more about web2media