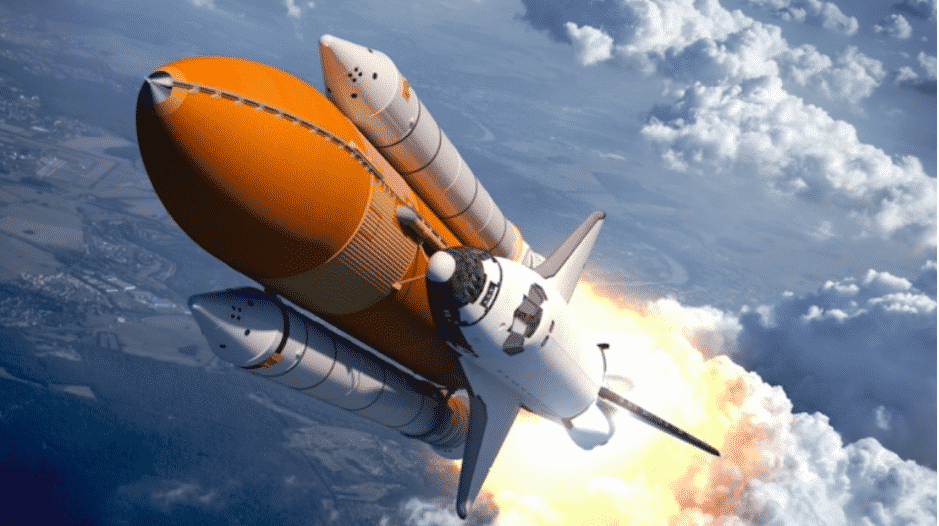 This article was originally featured on The Danish Marketing Association's website on March 9th, 2018.
Read the original article (in Danish) here.
Agillic has good news approaching the stock exchange listing. 
With barely 14 days left until the first day of trading on Nasdaq First North in Copenhagen, Agillic has announced Bolia, the craft company AO, and the Danish Red Cross as new customers. What's more, Agillic has found a new CEO for the UK market.
A delighted Agillic CEO told us last week that the marketing-automation specialists had secured the Varner Group –  Norway's "Bestseller" – as a new customer.
And now Jesper Valentin is smiling once again because, amidst the bustle of the stock exchange listing, he has more two more pieces of good news to share with potential investors:
Jesper Valentin, Agillic CEO, had this to say about the first piece of news: "we are completely focused on being 100 percent ready to expand based on the revenue we will receive from the stock exchange listing. Our most important goal has been to employ a new Managing Director in the UK."
In the brief on the stock exchange listing, it is stated that future growth will be based on increased expansion in the UK, as well as from further development of the company in Scandinavia.
And why is the UK such an important market?
"Because the UK is a huge but also a difficult market, that can only be secured with the correct profile at the helm. That is why we are proud to have attracted a profile of Mike Weston's calibre, who has been helping to shape the British marketing automation market since 2005."
The competition was dozing
Among other things, Mike Weston boosted the marketing automation company Silverpop into a GBP 10 million business, before it was purchased by IBM Watson Marketing.
He was also a consultant and advisor for Neolane, a company with a very similar profile to Agillic, before it was purchased by Adobe and became known as Adobe Campaign.
Mike Weston describes himself as a serial entrepreneur within data science and marketing automation, and says that he has noted a degree of stagnation among large players, which opens the door for real innovation and growth for smaller, more agile, companies.
"The marketing technologies have undergone a large consolidation process over the past few years, and real innovation has stalled for the larger players", according to Mike Weston, the new Managing Director of Agillic UK.
"Companies that can use data to further personalise customer communication in an intelligent way will experience great opportunities for explosive growth within the next few years."
He continues:
"Via AI and machine learning, which represent vital tools for the market leaders of the future, I have a found a match between the market's needs and what can be achieved through the Agillic Platform. Using this knowledge and my network and knowledge of the UK market, I will be able to accelerate Agillic's growth."
Mike Weston will be assuming his post on 15 March, 2018.
Three new customers on the Danish market
Every year, the Association of Danish Internet Trading (FDIH) announces it e-commerce prizes and, when one views the list of winners within the Omnichannel category, it becomes apparent that the past 3 years' winners are now all Agillic customers:
These winners are Sportmaster (2015), the craft company AO (2016) and Bolia, who won the e-commerce prize in 2017, and who have been our client since the fourth quarter of 2017.
"We have worked with Sportsmaster for several years and, now that we now have both AO and Bolia on board, notwithstanding both companies' current and prize-winning solutions, we choose to interpret their choice of entering into a partnership with us as indicative of their belief that the next generation of the Agillic platform can take them even further," continues Jesper Valentin, CEO of Agillic.
Spanning several industries
Agillic has customers within several different industries and, although there has been a tendency to view omnichannel and detail trade as equivalent to one another, our most recent customer belongs to a completely different category.
"We are proud to announce that we will be helping the Danish Red Cross with their fundraising via effective and targeted omnichannel marketing. As everyone knows, the Danish Red Cross plays an incredibly important role in our society but, in order for them to conduct their work effectively, money needs to be raised for their objectives – especially when their efforts are not supported by larger events, like TV shows.
"The combination of a designer furniture chain, a craft company and an aid organisation emphasises that the Agillic platform is not confined to one single, vertical industry, but rather that it can in fact assist companies and organisations across sectors to streamline their omnichannel marketing through automisation", Jesper Valentin concludes.
Facts
Agillic is currently being listed on the Nasdaq First North stock exchange. The subscription period runs from 5 March to 16 March, and the first day of trading is expected to be 22 March.
The share price is DKK 38, and Agillic is aiming to raise DKK 37 million via the listing.
Agillic's turnover has been growing rapidly, totalling DKK 12 million (+69%) in 2015, DKK 21 million (+60%) in 2016, and DKK 33 million in 2017.
The budget for 2020 is estimated to be DKK 100 million, which corresponds to a collective growth of more than 300 percent.