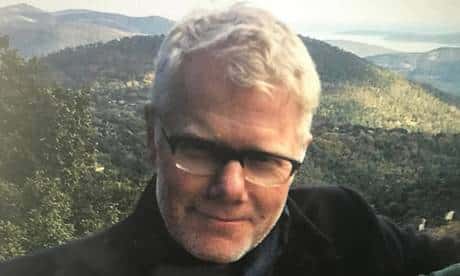 Agillic has already had 40 percent of shares signed up in advance
This article was originally featured in ITWatch on March 1st, 2018.
Read the original article (in Danish) here.
The tech-company Agillic, that sells cloud-based marketing software to businesses, wishes to raise up to DKK 37 million on the Danish small company stock exchange First North in order to increase their capital.
The company has already come a long way towards reaching its target, explains the Chairman of the Board, Johnny Emil Søbæk Henriksen, explains when ITWatch caught up with him via mobile phone.
The company wants to use the money to expand into the British market, as well as to develop the company's solutions further, and there is a lot of interest in this.
"We have already received commitments from so many people that 40 percent of the shares have been subscribed in advance", says Johnny Emil Søbæk Henriksen.
He explains that the interested parties are spread across a large range of investors and that no one majority shareholder has arisen.
"We want to raise further capital. We will not be selling the company, and the existing shareholders and investors have also injected money into the company."
He explains that they want the general public, Mr and Ms Denmark, to become investors, the kind of investors one finds, for example on Nordnet.
Considered Swedish listing
Johnny Emil Søbæk Henriksen does not feel that it will be problematic to enter the Danish First North stock exchange, despite its somewhat mixed reputation when it first began.
"We considered a Swedish listing, but we would then only be one of many. We chose a Danish listing, and I have great expectations. And I feel that the foundation is currently there. Politically, there is a great focus on investing in shares, and we can see that this is also spreading into the general Danish population", he says.
"I have no worries about us listing on First North, because we're a company that performs well and that has substance", says the Chairman.
The company report shows that they are offering between 850,000 and 973,684 new shares at an offer price of DKK 38 per share.
"The offer will provide gross proceeds of DKK 32.3-37 million, which will support Agillic's growth strategy", the company writes.
The company appeals to customers within all parts of industry, the Chairman says. Finance, retail and e-commerce.
The typical approach is that Agillic offers access to its platform and settles via a subscription plan in the manner that cloud-based solutions generally do.
"91 percent of Agillic's turnover in 2017 was continuous subscription turnover. The customers enter contracts with binding periods of 1, 2 or 3 years, which are settled via pre-payment", the company writes in its report.