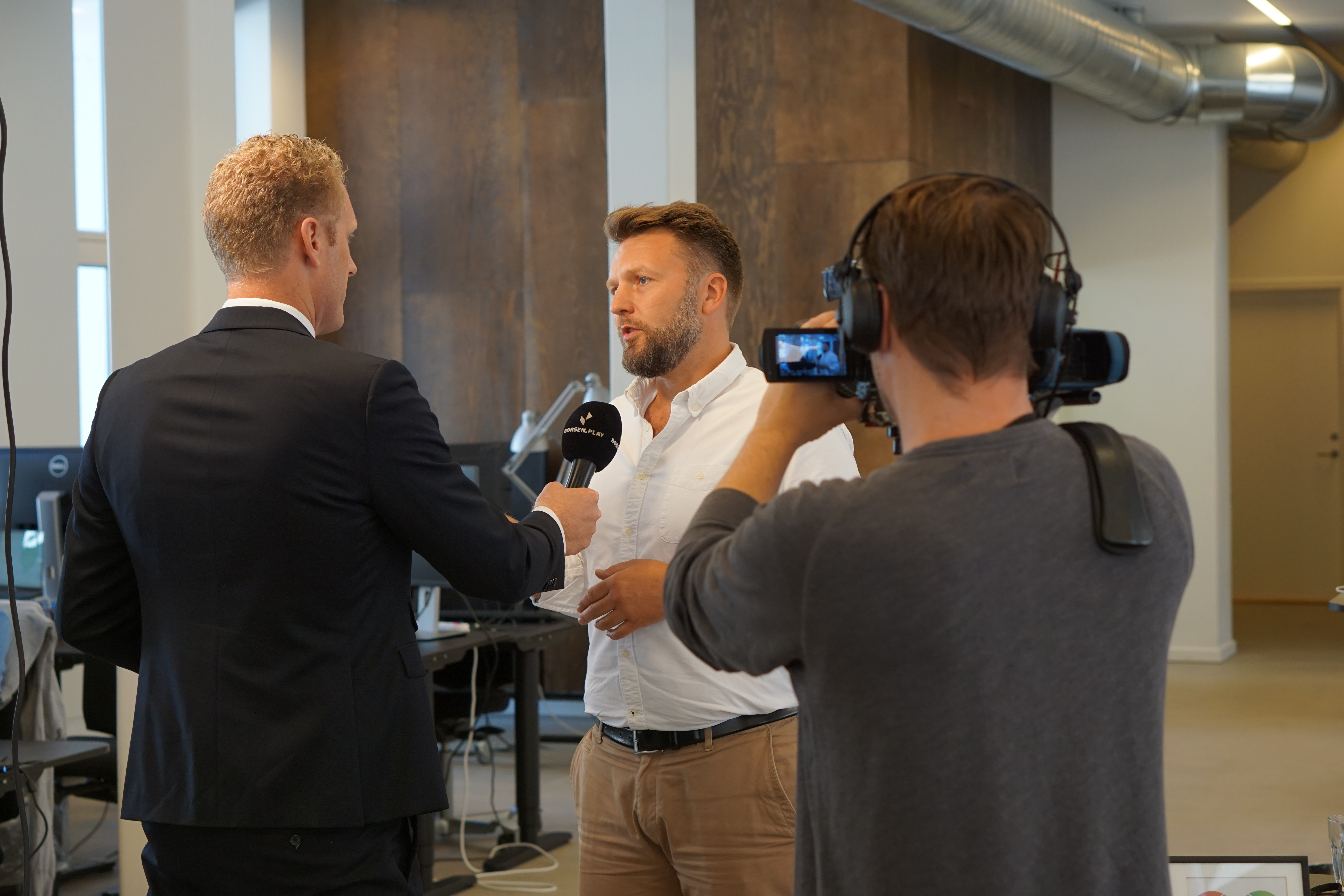 Agillic continues to grow and accelerates international efforts
By: Malte Oxvig
Profits only come after several years, but with increasing focus abroad, the business of Agillic is growing. "We will find our next growth engine there," says CEO.
The Danish IT company, Agillic, is looking abroad to meet the growth targets made available to shareholders in connection with the stock exchange listing in March.
This is the case from CEO, Jesper Valentin, to ITWatch in connection with the presentation of the company's latest quarterly reports.
He particularly emphasizes the Benelux countries, Germany, and Switzerland as the obvious places to sell Agillic's marketing software.
"We will find our next growth engine there. We are still so small, the market is growing so much, and we have such a good product that we will stick to our growth goals."
Internationally Active
Agillic has used the money from the listing to open an office in England, and at the same time, the company has taken Kim Elsass from Sitecore to take responsibility for entering new markets.
"Our growth has primarily been conducted in Denmark and Norway, which are relatively small markets. We have used the money from the listing to become much more active internationally," explains Jesper Valentin.
Agillic came out of the last quarter with a net turnover of 9.3 million. At the same time, the company continues to provide deficits, but that is fully in line with the plan, emphasises Jesper Valentin. EBITDA was minus 4.2 million DKK in the last quarter and will only be positive in 2020.
The core of Agillic's business model is to offer software as a service. This means that customers purchase a license to use Agillic's software and typically pay for 1-3 years at a time.
"The attraction of a subscription business is that it may cost me 2DKK to win a customer who pays me 1DKK per year in license sales, but does so for 7-10 years," says Jesper Valentin and continues:
"As long as we maintain a very high growth, that means that we have negative EBITDA. But we have high profits on customers when they are won. The moment when growth is out of the market, we can lower our growth ambitions a bit. And then we will be very profitable very quickly. Right now, we are performing better than the market when it comes to growth, and it makes sense to invest in winning market shares. "
More Customers Choose to Stay
For this reason, it is an important parameter that Agillic manages to keep its customers so that they do not leave after a few years. According to Jesper Valentin, retaining customers is moving forward- in the last quarter, SPORTMASTER and Interflora chose to extend their agreements with the company.
"The time the customers are with us is rising," says Jesper Valentin.
"It needs to be an attractive product to work with for the customers and we need some support features that allow customers to get help very quickly if they need it." All modern software as a service companies have understood that the customers are very quick to leave if they do not experience value."
By 2020, Agillic will have reached the bottom line, but the company will only need to raise additional capital if the ambitions to grow change.
"We are discussing whether we could get more money if we were to put more pressure on growth, but it is not a plan we are currently operating. It's a plan B we can use," explains Jesper Valentin.