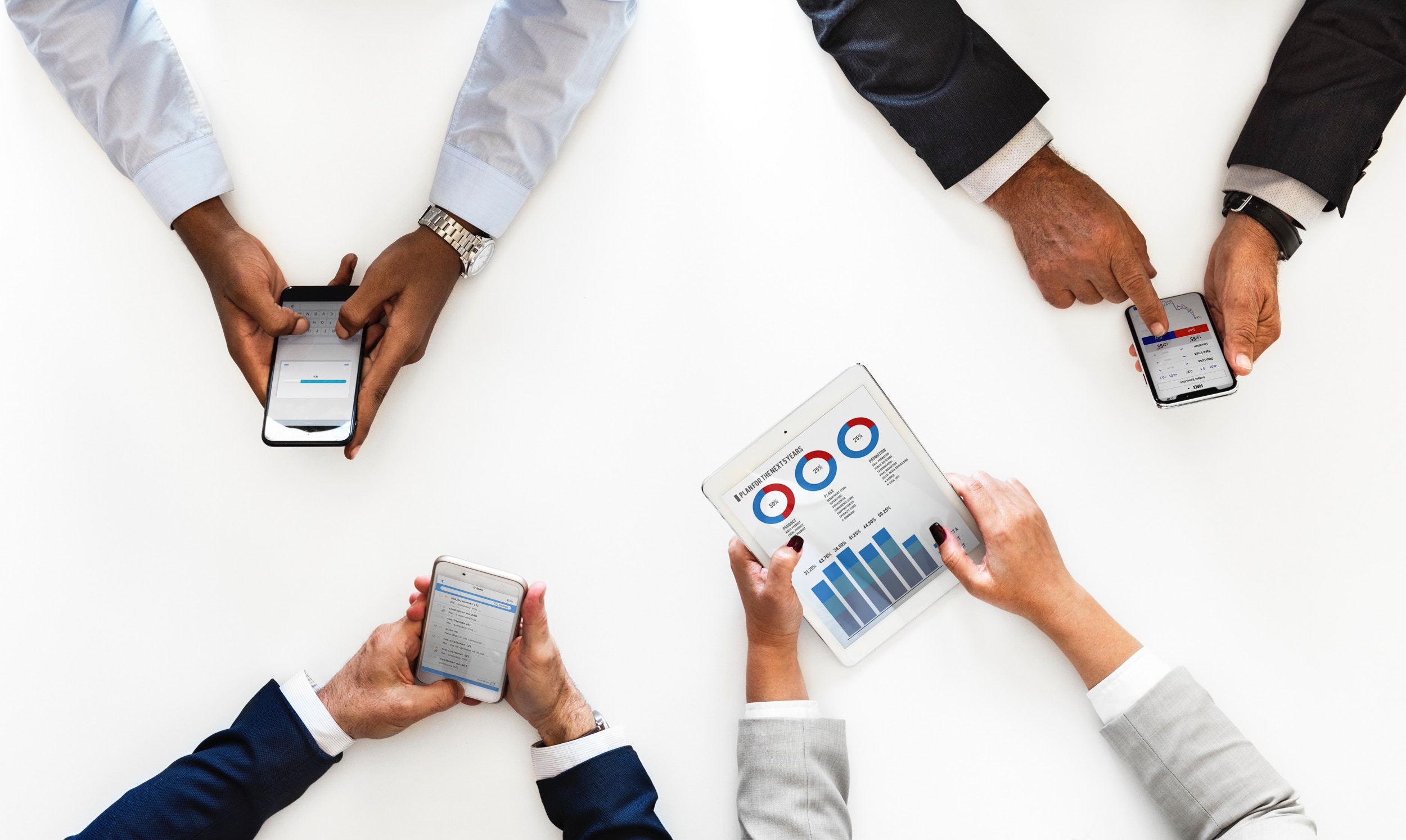 Agillic's director wonders about the stock bashing on the First North stock exchange
This article was originally featured in Jyllands-Posten, on 23 March, 2019. 
Read the original article (in Danish) here.
By: Jesper Kildebogaard 
NOTE: The Danish "mini stock exchange" First North has generally been called a dud. It frustrates Jesper Valentin Holm, director of Agillic, as after a year on First North, having delivered more growth than expected, Agillic stock value is still falling.
Revenue increased by 51 percent in one year to 39 million DKK. In addition to the regular customer base at home in Scandinavia, sales are now beginning to grow in large markets such as England and Germany. All signs point to hitting the 100 million DKK revenue target in 2020, measured on a monthly basis. With black numbers on the bottom line.
Nevertheless, the share price has fallen from 38 DKK to 26 DKK during the year the IT company, Agillic, has been listed on the First North stock exchange in Denmark. This is something Director, Jesper Valentin Holm, does not understand.
"I wonder about why the value is where it is. I'm not going to pretend to be an expert on stock prices, but this is a logic I can't follow. We went on the exchange at 38 DKK with an oversubscription of 35 percent. We follow the presented plan and deliver more than we have communicated. And then the price falls, despite Agillic having become 50 percent more valuable in that year," he says.
On March 22, 2018, when Agillic was listed, there was still an optimistic mood around First North, where smaller companies can get on the stock exchange. Now, Denmark has the opportunity to invest in growth firms with higher risk, but also a potentially higher gain.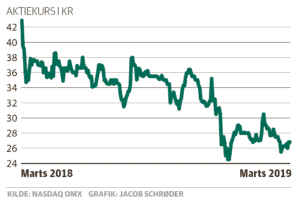 But today, a year later, there is not the same positive aura around First North. The value of companies from the first wave – besides Agillic also firms such as NPinvestor, Conferize and GreenMobility – dived after the initial enthusiasm. During 2018, the general story of First North in the press was that many of the companies had been valued too high. For example, the value of Agillic was over 300 million DKK at the stock exchange listing.
Drops after debate
Today, Agillic does not provide surplus, but this is due to investments in gaining ground in the UK and Germany, explains Jesper Valentin Holm, who previously had a bottom line in the black. By 2020, the company plans to be profitable again.
In less than a year, the stock market considers Agillic to have become worth 31 percent less, but this must be taken in consideration of the debate on First North.
"It has been an unacceptable debate. It has not been about what First North should help companies with, and that is a pity. There is a lack of understanding that this is an alternative to venture capital for small businesses that are taking the first, big steps," says Jesper Valentin Holm.
"As an investor on First North, you must know that there is a higher risk here than on the parent exchange. There are a lot of immature companies, and there is a risk. But it is an alternative to the venture funds going to own all the growth companies," says Jesper Valentin Holm.
"But when the debate has almost only been about the fact that some companies have a long way to go before they can live up to the high value they have received on the First North stock exchange, this distorts the picture," the director believes.
After all, it should only be a portion of the debate. And then the notion is that First North is a playground for some semi-educated robbers trying to cheat you for some money. I think this is unreasonable. This is not what I experience when I meet with the others on First North," says Jesper Valentin.
Great sense of responsibility
He describes his "colleagues" on First North as very ambitious and with a great sense of responsibility towards the money they have received from the shareholders. Even though some of the companies still have yet to show the potential that the shares were sold on.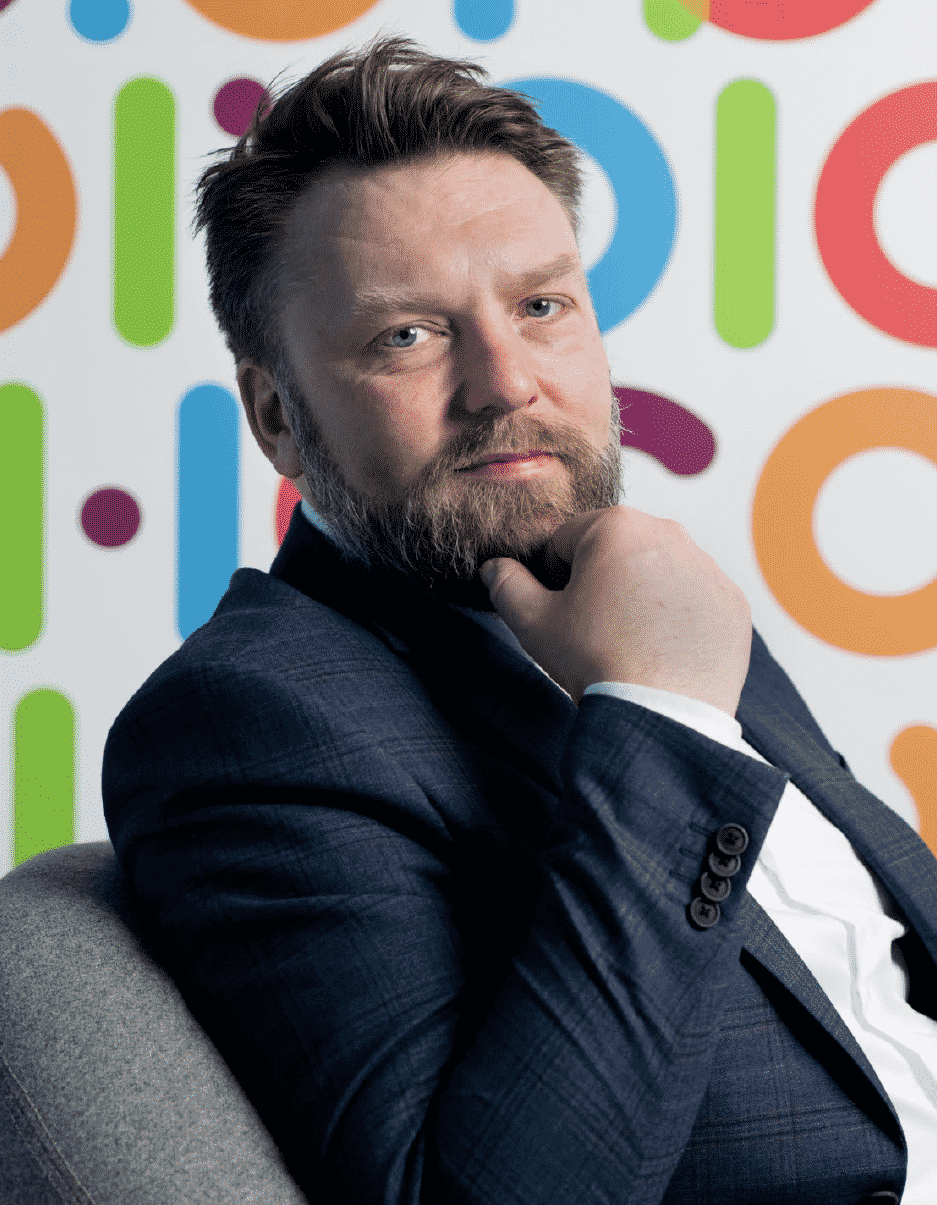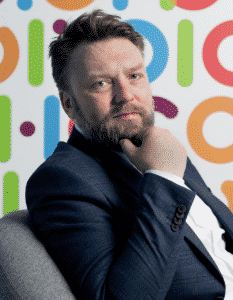 "They are at a place where many things need to fall into place before they become what they want to be and what investors want them to be. And they should be able to have an open talk about. I just also liked that you could broaden the debate more," says Jesper Valentin Holm.
He does not regret that Agillic became a stock exchange listing on First North in Denmark. In addition to a capital injection of 36 million DKK, one added benefit has been a thorough maturation of Agillic. The annual report fills, for example, now almost a hundred pages as the entire report has now been designed according to the requirements of the "big" stock exchange.
More professional
We have taken a decent step forward. It has been extremely healthy for us to become professionalised in this way, so in this way First North does exactly what it should do," says Jesper Valentin.
On the other hand, the time after the IPO has not given hope that Agillic can stay on First North for many years and get more money here in new capital rounds.
If we once dreamed that First North would be there for funding a growth round after 2020, then that is not something we see now. Something else has to happen. Then we have to move on to another stock exchange or to some other investors," says Jesper Valentin Holm.
Capital funds and other types of investors are constantly reaching out to Agillic and could be an option, but not before Agillic has grown bigger, he says. And otherwise there is the Swedish version of First North, which is completely different dynamically.
When we went to First North in Denmark, we hoped that it would develop in the same direction as First North in Sweden. Right now, it doesn't look like this for every possible reason. And maybe it would have been better if we had been listed on the Swedish stock exchange. But that's hypothetical now. "
Agillic
Founded in 2000 as a consulting firm, but took off with a growth plan in 2014, when a software platform for marketing had become the main product.
80 percent revenue is in Denmark and Norway. The growth plan is both about selling more to existing customers and getting a share of the market in England, Germany and Benelux over the next two years.
Turnover of 39 million DKK in 2018, an increase of 51 percent in a year. In five years, revenue on average has increased by 50 percent annually.
The result in 2018 was a negative of 28 million DKK before tax.
Was listed on First North in March 2018 and thus grew to 36 million DKK, which was invested in winning new, larger markets.