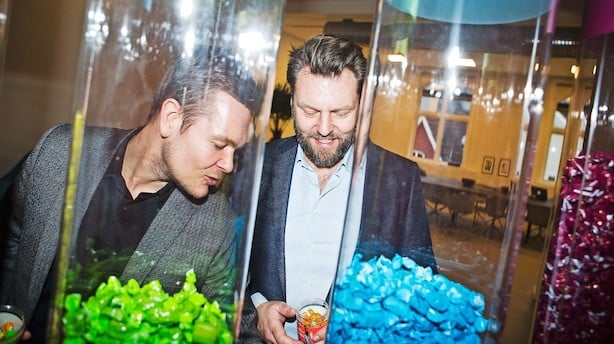 Future stock market baby wins Norway's Bestseller
This article was originally featured in Danish Finance newspaper Dagbladet Børsen on February 20th, 2018. 
Read the original article (in Danish) here.
Barely a month before the Danish company Agillic is expected to list on Nasdaq First North in Copenhagen, the company has announced that they have added the Varner Group to their portfolio of customers.
Right under the nose of the American firm Adobe.
"The timing is perfect", according to Jesper Valentin, CEO at Agillic. On a subscription basis, Agillic delivers a cloud-based software solution for tailor-made marketing via various channels including the web, print media, email and SMS.
"Firstly, it's a very big contract and secondly, it has happened at a time when we really want to show everyone that we have evidence of our capabilities", says Jesper Valentin. He further reveals that it was a tough battle that lasted several months and that the choice finally came down to Agillic or the Varner Group's supplier, Adobe.
Natural next step
"We find ourselves in a position where landing a contract with the Varner Group, which is popularly known as Norway's Bestseller, is the natural next step. We have other big customers in Denmark and Norway, but very few of this magnitude", says Jesper Valentin.
The Varner Group is a family-owned fashion house, known for brands such as A-Z, Bik Bok, Dressman and Urban, with approx. 1500 stores in Scandinavia, Germany and Poland.
Henceforth, Agillic will supply the company with their full marketing package. According to Agillic's CEO, there were two factors that led to the company choosing Agillic:
"We have built our product in order for the customer to immediately enter the market with their advertising campaign or message, and thereafter utilise the platform in order to expand without involving the IT department, and without a long implementation process every time something new needs to be done", says Jesper Valentin.
The second factor was that Agillic allows the Varner Group to make use of artificial intelligence in order to tailor their marketing based on each individual customer's needs and wishes. This is possible because Agillic recently purchased a controlling share of Armstrong One, which processes big data using artificial intelligence.
"This shows that our strategic gamble on artificial intelligence has borne fruit. We can help our customers to provide their own customers with relevant offers. This need not necessarily relate to a product that they are going to purchase; it could also be good advice on a product that the customer has already purchased", explains Jesper Valentin.
The billion dollar market awaits
Agillic, which already boasts customers such as Matas, Sportsmaster and Sydbank, has chosen to list on the Danish small company stock exchange in order to raise approx. DKK 37 million in fresh capital. This money will be used to expand further into the billion-dollar market for marketing technology market.
The date of the official announcement of the flotation prospectus has yet to be determined, but it is expected to occur at the beginning of March.