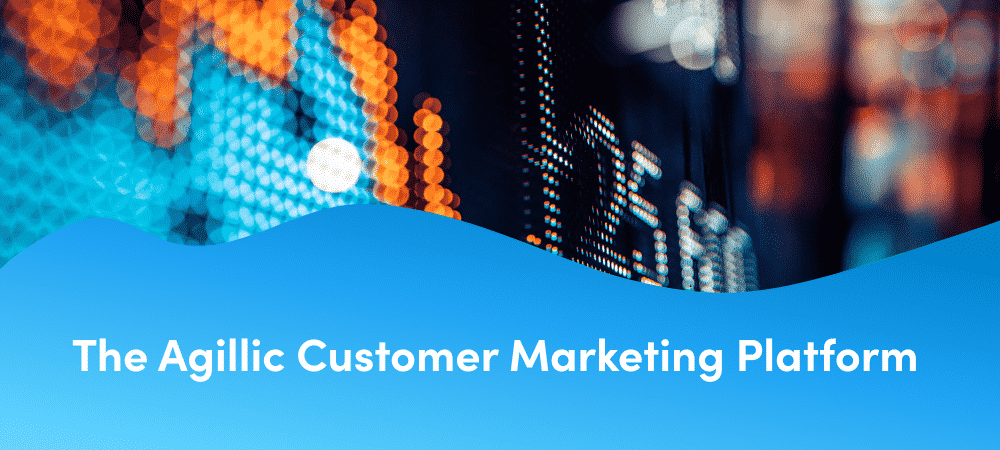 Agillic operates at the intersection of data, creativity and business. Our Customer Marketing Platform is empowering marketers to orchestrate communication with the individual customer at the centre and execute personalised and compelling communication at scale across channels.
Agillic is a software company, and our product is designed for marketing departments. Within the marketing-technology landscape, we define the Agillic software as a Customer Marketing Platform. The platform enables clients to create and automate data-driven and personalised communication across channels. The communication can be carried out as an email, SMS, app push, personalised websites, print materials and as highly targeted advertising in paid media channels, in the Google, Facebook and Adform ecosystems.
Our clients' business objectives 
The modern marketing department must establish and maintain the relationship between the brand and the consumers. Furthermore, the CMOs (Chief Marketing Officers) are committed to delivering a documented contribution to top-line growth. The fact that consumers are becoming immune to traditional advertising, and the "one size fits all" campaigns are losing impact, is a massive challenge to many brands. Relevance and personalisation are the norm by which consumers have come to expect hyper-individualised content and interactions of constant relevance. Customers reward the brands capable of relevance, personalisation and authenticity with their attention, their loyalty and their wallets. 
While products can be imitated, personalised communication is an opportunity to build a unique and healthy relationship with the customer – a relation that can't be copied. The key to relevance and personalisation is data. To use data as leverage to meet customer expectations, marketers are increasingly focusing on building scalable personalisation capabilities through marketing technology (martech). Marketers need to be able to explore the massive volumes of customer data available and to analyse, predict and track results to stay relevant and competitive. And it is at this intersection of data, creativity and business that Agillic's Customer Marketing Platform is empowering the marketing department to orchestrate profitable communication with the individual customer at the centre and execute personalised, relevant and compelling communication at scale and across channels. 
Personalised customer dialogues
Personalisation is based on the concept of collecting and using data to create relevant communication on a one-to-one basis. Each interaction, regardless of channel and touchpoint, contributes to the customer profile. The profile becomes more faceted as insights from new interactions are added. When you meet a new person and start talking, it's typically a ping-pong of asking a couple of questions, listening, reflecting, asking exploratory questions, exchanging perspectives and introducing new thoughts, and then you have a pleasant conversation going – basically, similar to a process of collecting, processing and acting on data. Sometimes you realise, you have nothing to talk about, sometimes the person you are talking to only talks about herself, you lose interest and move on. On the other hand, if the conversation is fulfilling, you might stay. And if you meet that person a week later across town, and she remembers you, and can pick up the conversation where you left it – that's when you are starting to make friends.
The same thing is happening between a brand and a customer. Consumers are willing to share information about themselves, and in return, they expect the brand to take the insights into account and establish a meaningful dialogue. Consumers are aware they are leaving a digital footprint when visiting a website, opening an email or clicking on an ad, and they expect brands to pick up the trail. In fact, data is telling a story about each customer, their actions and preferences. If brands listen and engage intelligently, with empathy and personalised, they are more likely to get customer loyalty and increased sales in exchange.
Customer-centricity and omnichannel marketing
Agillic's Customer Marketing Platform is designed with customer-centricity as the focal point and is born with omnichannel marketing capabilities. Omnichannel marketing differs from multichannel marketing in its holistic customer-centric approach. Brands may use SMS, email and app push in the communication, but if these channels are not integrated, customers will experience an isolated SMS activity, an email activity and an app push activity as opposed to a coherent customer journey. It is not omnichannel marketing. To provide a seamless customer experience across channels, data from all touchpoints must be related to the individual customer profile. This way, a customer will always experience communication that is up to date regardless of the channel.
Agillic is a SaaS company 
The Agillic software is delivered as a service through the cloud (SaaS). This means that the software is hosted centrally, and monitoring, updates and continual innovation of the platform is taken care of by Agillic. This way, clients are ensured a high-performing platform at all times. 
A subscription business model 
Clients subscribe to the Agillic Customer Marketing Platform and pay an annual subscription fee, depending on the number of channels they choose to use, the number of recipients in their database and whether they choose to use Agillic's AI, and the integrations to the paid media channels. Based on the number of transactions, for example, the number of emails or text messages sent, there is an additional charge. Selling services on a subscription basis generates recurring revenue for as long as the subscription is not churned. Typically, Agillic's clients commit themselves to a subscription period of one year. This provides a high degree of financial transparency and stability as the revenue is foreseeable. The key financial metric for SaaS companies, such as Agillic, is Annual Recurring Revenue (ARR). It expresses the annualised value of licenses and transactions at the end of the current financial year. While ARR from the licenses is predictable on a yearly-basis, ARR from transactions may deviate from the forecast, as it depends entirely on the client and how many emails, etc., they are sending out.
Best-of-breed
Best-of-breed Agillic is a best-of-breed product, ­developed with a specific and highly specialised use in focus. We have worked with many clients and varying systems, and the accumulated experience is reflected in our product. A high degree of flexibility enables ease of implementation and provides a fast time to value, i.e. the product is generating business value shortly after implementation.
Customer Experience Through Agillic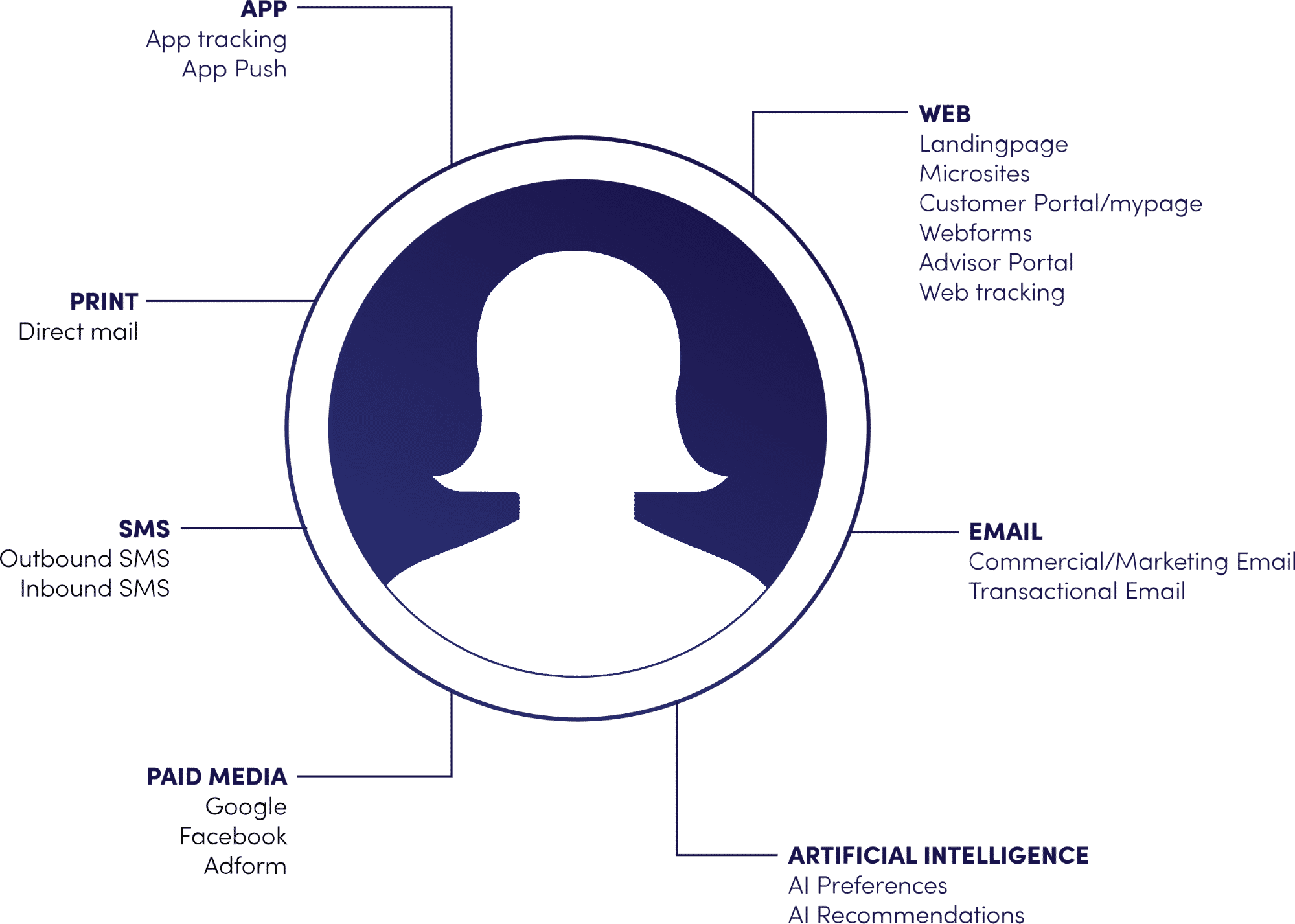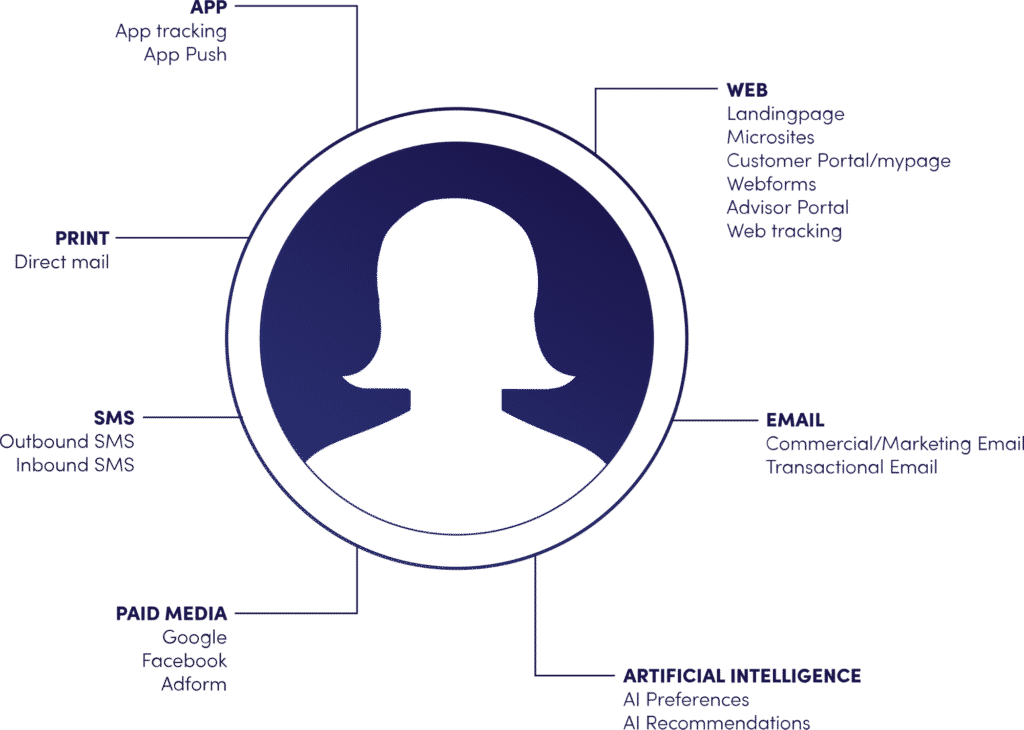 To stay up to date with Agillic, sign up for our investor news:
For more information, please contact:
Bent Faurskov, CFO. Agillic A/S
+45 25 16 21 03
bent.faurskov@agillic.com