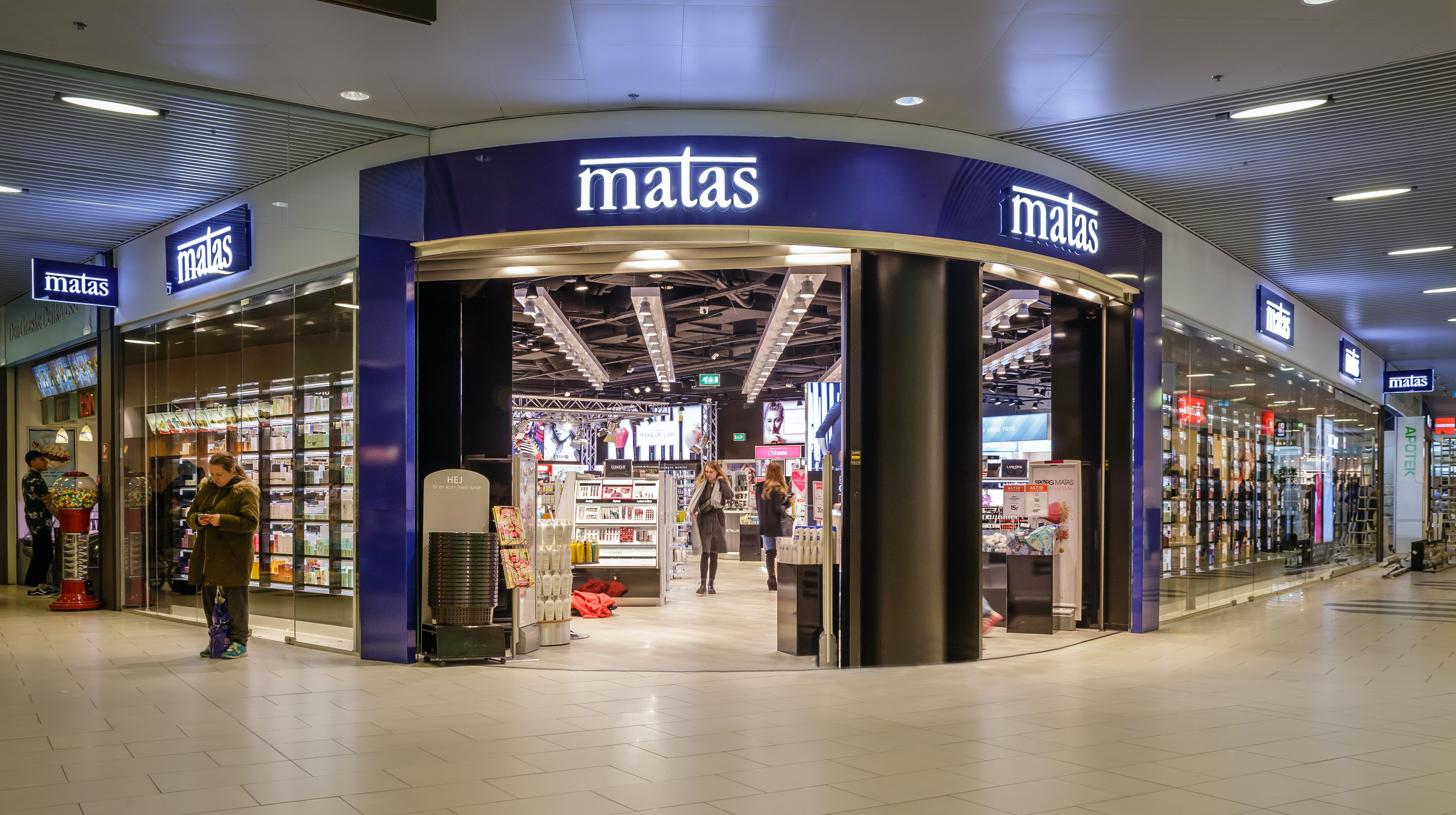 Matas' winning strategies for omnichannel
Matas is a successful health and beauty retailer and holds one of Denmark's largest customer clubs, Club Matas. In recent years the company has approached the market with an omnichannel strategy, uniting the digital Matas universe with the physical shopping experience and using data-driven and personalised communication as the glue.
Matas is one of the omnichannel first movers within the retail sector and is setting the bar high. In fact, to a degree where they took home the Omnichannel Award and the Gold Award at the Danish E-Commerce Awards 2020. According to Stefan Kirkedal, Matas' Head of Customer Insights, Loyalty and Media Development, always putting customer experience at the centre of the business is key to success. The ultimate goal is to provide a seamless and unified customer experience in all touchpoints and ensure that the digital and the physical business amplify each other.
Bridging digital and physical successfully
Matas' omnichannel success is a combination of digital and physical efforts across teams in the entire organisation:
"We are thinking omnichannel throughout the organisation from customer service to the IT department to the stores' sales team. We're working together as a team to give our customers the best experience across digital platforms and in our physical stores," says Stefan Kirkedal.
The team effort and the intelligent interplay between eCommerce and physical stores have boosted Matas' revenue markedly.
Personalised customer communication
Based on the customers' shopping patterns in the stores and on matas.dk, Matas personalises customer communication across sales channels and communication platforms.
"Automated and personalised communication is valuable – to our customers and us. We see it in the conversion rates, i.e. how well our communication spurs purchases reflected in the top-line development," says Stefan Kirkedal.
Matas uses Agillic for campaigns and customer life cycle communication and sends out personalised emails, SMSs, app push notifications, and launch ads in the digital ecosystem. And with Agillic's Advisor Portal enabled at the cash register, sales assistants can quickly obtain an overview of the customers' preferences and provide service accordingly.
Innovative concepts spur growth
It is Matas' ambition to maintain the role as the online market leader in the Danish market for beauty and wellbeing. As a means of achieving this goal, Matas is approaching digital growth ambitiously and innovatively, going beyond the traditional webshop and always with the customer experience at the centre.
"Everything we do is designed with the sole purpose of improving the shopping experience across channels and creating a seamless shopping experience between digital and physical stores. We've implemented new services such as virtual skin tests and online video chat support directly from our stores. This way, we can deploy the skills and knowledge of our shop assistants in a digital context and offer valuable advice and personal service to our customers," says Stefan Kirkedal.
A strong business case
The interplay between matas.dk and the physical stores is an important value driver. It strengthens both sales channels by making it easy to get advice, search for products and shop whenever and wherever it suits the customer. Omnichannel customers, i.e. customers who shop in both the physical stores and on matas.dk, shop in general more often and purchase more products than customers who shop only in the physical stores.
In the financial year 2019/20, the share of omnichannel customers increased by 39%:
"This is part of the development we are motivating with our strategy since an omnichannel customer's annual purchase exceeds the average Club Matas customer's purchase by an average of 50%," says Stefan Kirkedal.
BOPIS, Buy Online Pick-up In Store, is used by around half of all online customers as they pick up their online purchases at a physical Matas shop, so the correlation between the sales channels also contributes to more traffic in the stores – and with more than one in four customers buying additional products at the store when picking up their online purchases, Matas' omnichannel strategy is a winning strategy.
Club Matas 
Club Matas enables Matas to communicate directly and personalised to the club members based on their shopping history. And with more than 1.65 million members, corresponding to 70% of all Danish women between the ages of 18 and 65, Matas has a strong position among consumers. Currently, 20% of the members are omnichannel customers.
Take a look at how other businesses are achieving their goals by delivering personalised customer experiences.