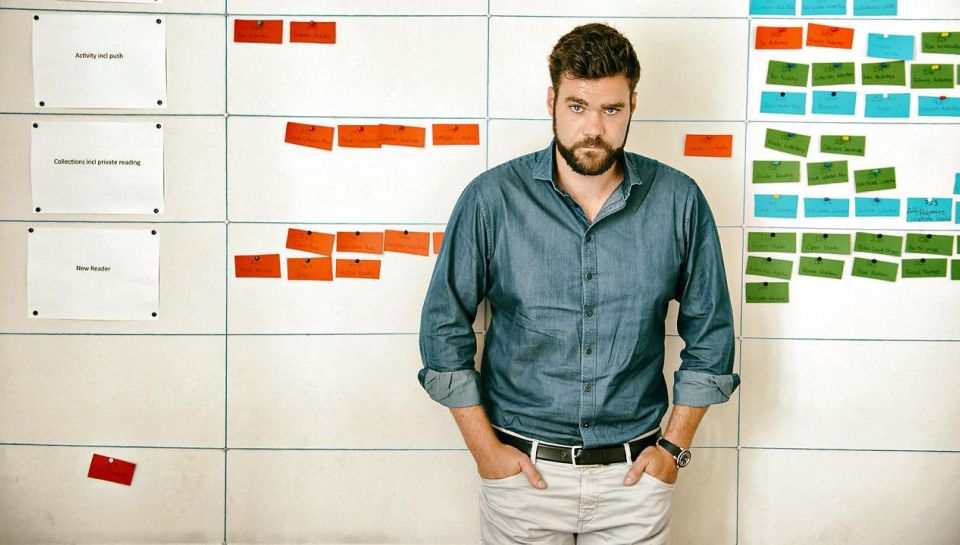 Morten Strunge's golden egg is the secret behind Storytel's search for growth
The real reason behind the Swedish audiobook service Storytel's acquisition of Danish competitor Mofibo from serial entrepreneur Morten Strunge for DKK 100 million is a matter of data, with a minor Danish software company playing a significant role.
Featured in Danish Newspaper Berlingske Business on Monday January 9th 2017. 
Read the article from Berlingske here (in Danish)
By: Morten Jasper, Berlingske
In May of last year, Danish serial entrepreneur Morten Strunge struck again, selling off a Danish entrepreneurship for a nine-figure sum.
It happened when the publicly traded Swedish audiobook service Storytel bought the Danish e-book service Mofibo for DKK 100 million.
Morten Strunge launched Mofibo back in 2013. In just a few years, the company brought in more than 40,000 paying customers. With Storytel as its new owner, Morten Strunge moved into the Swedish company as Sales Director last year, together with the whole Mofibo team.
For it was not just the Mofibo customers Storytel wanted to get hold of, it was very much about what lay under the bonnet in Mofibo's marketing machine.
"We worked quite a bit with data at Mofibo, and were significantly more data-orientated in our approach than was Storytel. We were simply further on in creating the personalised customer experience", explained Morten Strunge.
The Danish software company Agillic is the software provider. Right now Agillic is working together with Strunge and Storytel's Head of Business Intelligence on transferring Mofibo's data-intensive software to Storytel, which has grown rapidly since its start-up and is now present in six countries.
'Storytel knew everything about books when they bought Mofibo, but they didn't know as much about their readers and their behaviour. And that is a problem if you want to attract and retain new customers, for you must know your customer in today's digital book market', said Agillic's Rasmus Houlind.
From a purely business point of view, it is all about retaining users through a better user experience while being able to scale your business into new markets quickly and efficiently.
"We operate a subscription business, where the entire art lies in providing the best experience, so that users renew their subscriptions. You must bear in mind that when you have 40,000 books on the shelves, it is essential to take readers by the hand and help them to find just the right book", said Strunge.
It is about understanding users, so it is largely a matter of acting on the information that is coming in. What are customers reading? When do they read? Why do they leave the shop?
On the basis of extensive data work, Storytel know that there are two days during a trial period when customers will not read a book, thus increasing the risk of not renewing a subscription by 40 %. Thus, the company can act before the customer has left the shop, sending personalised offers on books that fit the customer profile.
According to Strunge, the share of customers won back by the company has increased by 100 % since they rolled out the software in earnest.
Agillic has been with Mofibo for the greater part of the journey.
Houlind explained: 'Storytel is a good business case for us and it will become better and better. Mofibo was just a young start-up when we got it as a customer. From a modest start, Storytel has grown to be present in six markets. We ourselves also want to reach beyond the country's borders, where it is super important for us to have good references.'
Agillic has had Scandinavian companies like Matas and Sportmaster, as well as the Nordic branch of Banco Santander on its customer list, but having learned from Mofibo, the company will now further sharpen its customer focus on ambitious entrepreneurial businesses.
'The new digital businesses understand this right away. They were born digital and we can go right in and become a core product. There is a huge potential in finding the "new Mofibo", and growing together with that kind of company', said Houlind, pointing out that this may be the strategy when the software company moves into the United Kingdom.