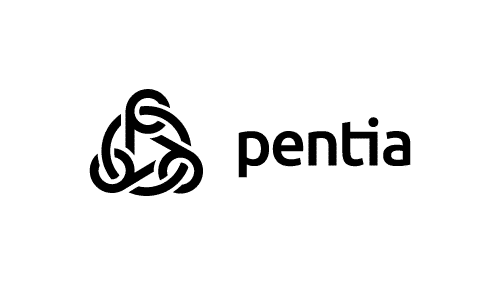 Pentia and Agillic partners
This article was originally posted on Dansk Markedsføring on 13 May, 2016.
Read the original article (in Danish) here
By: Jakob M. Larsen
Over the past four years, the Pentia digital agency has expanded its competence spectrum to include strategic consultancy in omnichannel, customer experience and marketing automation. The latest addition is a new strategic partnership with dialogue powerhouse Agillic, which includes the first joint customer partnership.
Pentia CCO and partner Christian Ruud sees great potential in the partnership.
"The partnership with Agillic means that we can further strengthen the marketing automation part of omnichannel services, since Agillic's platform offers strong opportunities for 1:1 marketing", he said, adding:

"We have over the last few years strengthened our marketing skills tremendously, and collaboration with Agillic means that we can integrate even more digital behavioural data and thus helping our customers to create a stronger and more relevant customer dialogue."
New players in the field of marketing automation
At Agillic, they welcome the partnership and look forward to more joint customer cases.
"We are proud that Pentia have chosen our dialogue platform to create increased value for customers. Pentia have always has an extremely good handle on building well-functioning Sitecore platforms. Now the time has come to convert the rock-solid customer data into personalised dialogue that will create directly measurable business value. We are already well on the way to integrating the first customer partnership and there is really good synergy between Sitecore's customer data execution via Agillic", said Sales Manager Jakob Huus Andreasen.
Chief Strategy Officer Rasmus Houlind elaborates:
"The partnership with Pentia is really interesting for us, because their great knowledge of building complex Sitecore platforms lends extra weight to joining these worlds together. Pentia is coming aboard at a good time, when the market for this type of service is exploding. Quite simply, there are more and more customers looking into this field because of its huge business potential".
More about Agillic
Agillic is a Danish software company with a proprietary marketing automation platform that acts as a platform for loyalty clubs and customer communication for businesses such as Matas, DSB, Sydbank, Mofibo, MaxiZoo and others. Other partnerships in Denmark include the Responsive, Wunderman, Hjaltelin Stahl Direct, Ogilvy and Kaplan agencies. Agillic has offices in Copenhagen and London.
More about Pentia
Pentia is a digital agency with a focus on customer experience and web development. At Pentia you will find creative thinkers, digital designers, UX strategists, business specialists, web developers and business consultants who are all working very hard to achieve results and make our clients and their customers happy. Pentias clients include Danske Spil, BoConcept, Stelton, Chr. Hansen and the Danish Parliament. Agillic has offices in Copenhagen, Aarhus and Malmø.
Questions?
If you have questions about marketing automation or partnerships, please contact: